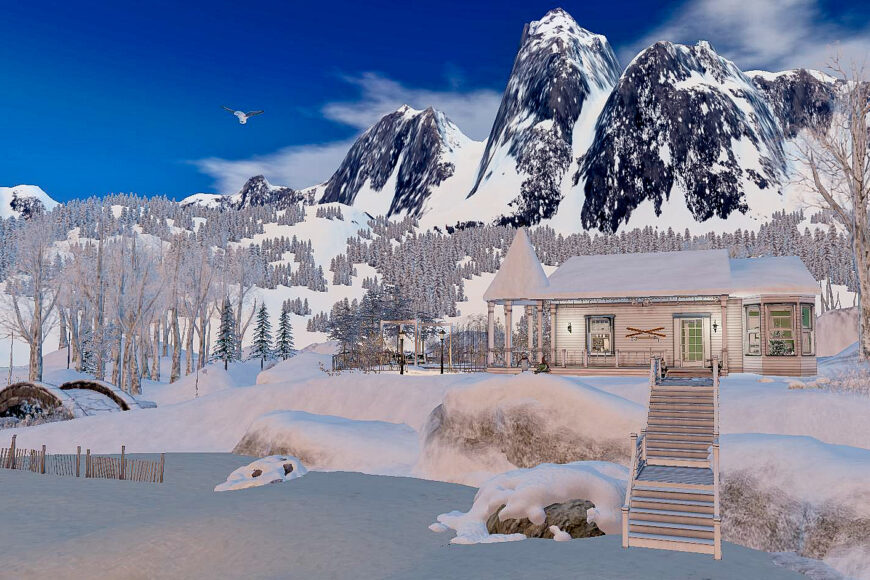 Started out with choosing the houses and placing them, then landscaping around them (this helped me visualize what was needed in each area.) Fortunately there are a lot of houses languishing in my inventory, and all the 50% off Black Friday sales were going on when I needed to shop for a house. This house is by DaD, the Victorian Sunrise Cottage. It overlooks the beach and faces sunset. I named this one the Winter White House! Added the DaD pier/stairs (sold separately).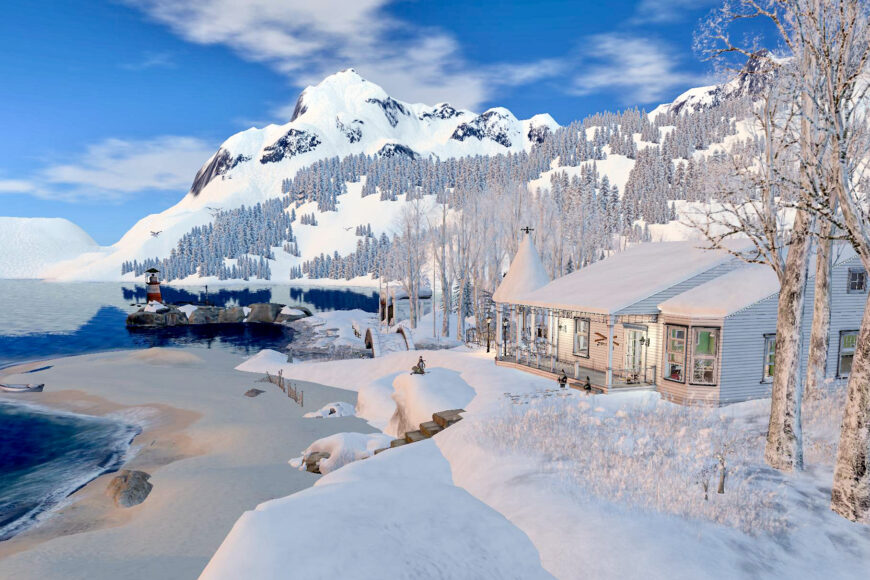 To blend in the house with the beach and surrounding terrain, used HPMD's Cliff Hill Snow, Konoha's Black Forest boulders, Lagom and Soy snow rocks, 3D Trees Beech Forest seasonal, and KIDD White Feather Wild Bush. The other main trees and shrubs I used on the region were the Botanical Douglas Firs, the Mesh Winter Garden Border by Felix, and the HPMD Shrub 03 winter.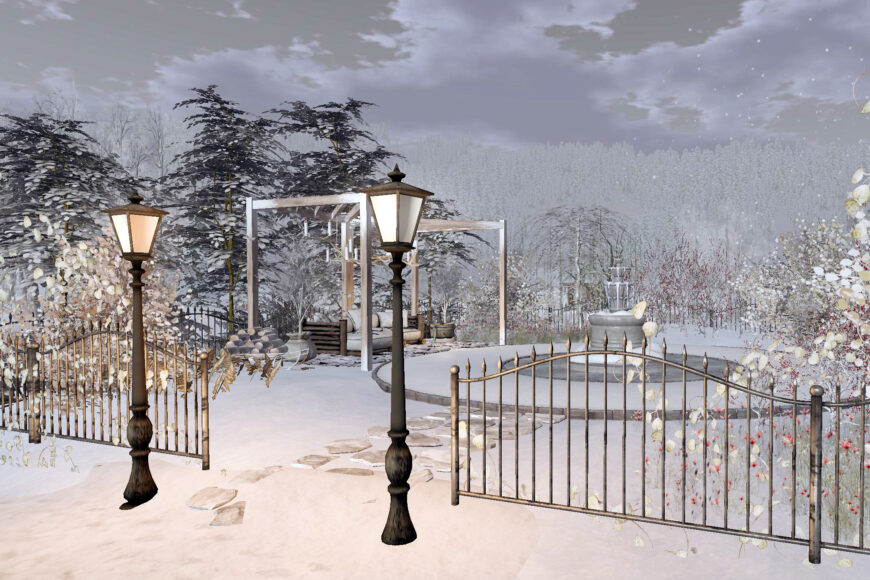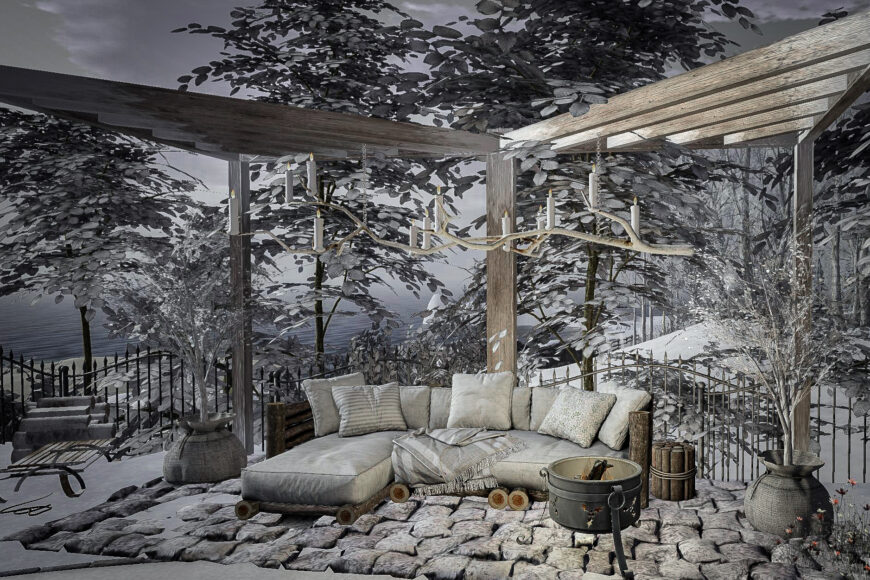 Close up of the Winter Park gazebo, branch chandelier, and cobblestone flooring. I added Shutterfield's Woodland Sofa and Mini Sack Winter Trees, and a firepit from Trompe's advent calendar hunt.